Posted on June 19th, 2008 by Rob Kolek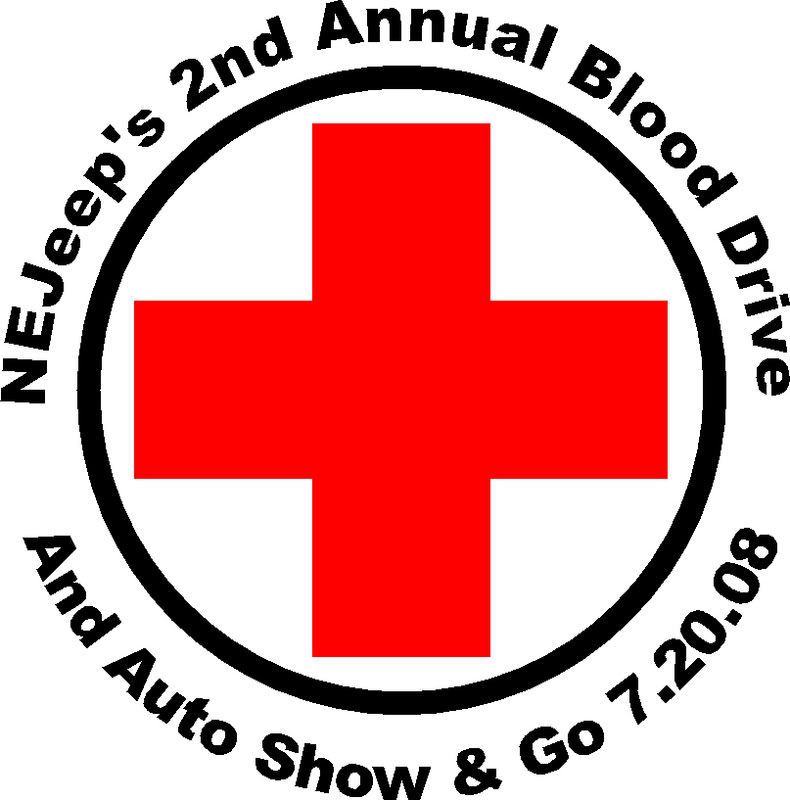 Who: Northeast Jeep, in association with the American Red Cross
What: 2nd Annual Blood Drive and Auto Show & Go
When: July 20, 2008 – Sunday
Where: 951 Queen Street in Southington from 8:30 a.m. to 2:30 p.m.
The M*A*S*H-themed blood drive will feature many of the club's Jeep vehicles ranging from stock to heavily modified rigs as well as classic and antique military vehicles of all types. Also scheduled to appear is the National Guard with several of their military vehicles. This is a great family event for a great cause!
The National Guard will also be collecting "Christmas in July" for our troops so please bring an item or two to send. Click HERE for a printable list of items most requested.
All who register for blood donation will receive a Red Cross commemorative T-Shirt and will be eligible for prizes in our free giveaway.
Also register to win The Ultimate Race Weekend with NASCAR and the American Red Cross
So show everyone what you got and donate to a worthy cause at the same time. Entry Fee will be a $5.00 Donation to the Red Cross (Please No Burn Outs or Rolling Boom-Boxes)
Northeast Jeep and the American Red Cross are preparing for what may be Connecticut's largest blood drive! Please come on out and support this worthy cause!
To help us better gauge the number of donors for the day, we are having a pre-registration where you can make an appointment for a specific time that day. Please note that walk-ins are also welcome!
To make your appointment:
1) log on to www.givelife.org
2) put in zip code "06489?
3) scroll down to 7/20/2008 – Northeast Jeep Southington – click on it
4) click on a time to donate on the right hand side
5) a pop-up will indicate that in order to pick a time, you have to sign in with your ARC log-in or you need to create a profile for 1st time users – hit OK
6) once you log-in or create a new profile, hit "submit" and this will take you back to the NE Jeep pre-registration page
7) click the time you want and hit ok to confirm the time slot
8) confirmation page will show on the screen
9) confirmation email will be sent to the donor via the email address on the donor's ARC profile