Posted on December 5th, 2010 by Rob Kolek
We would like to thank everyone that came out and donated to the Toy Drive.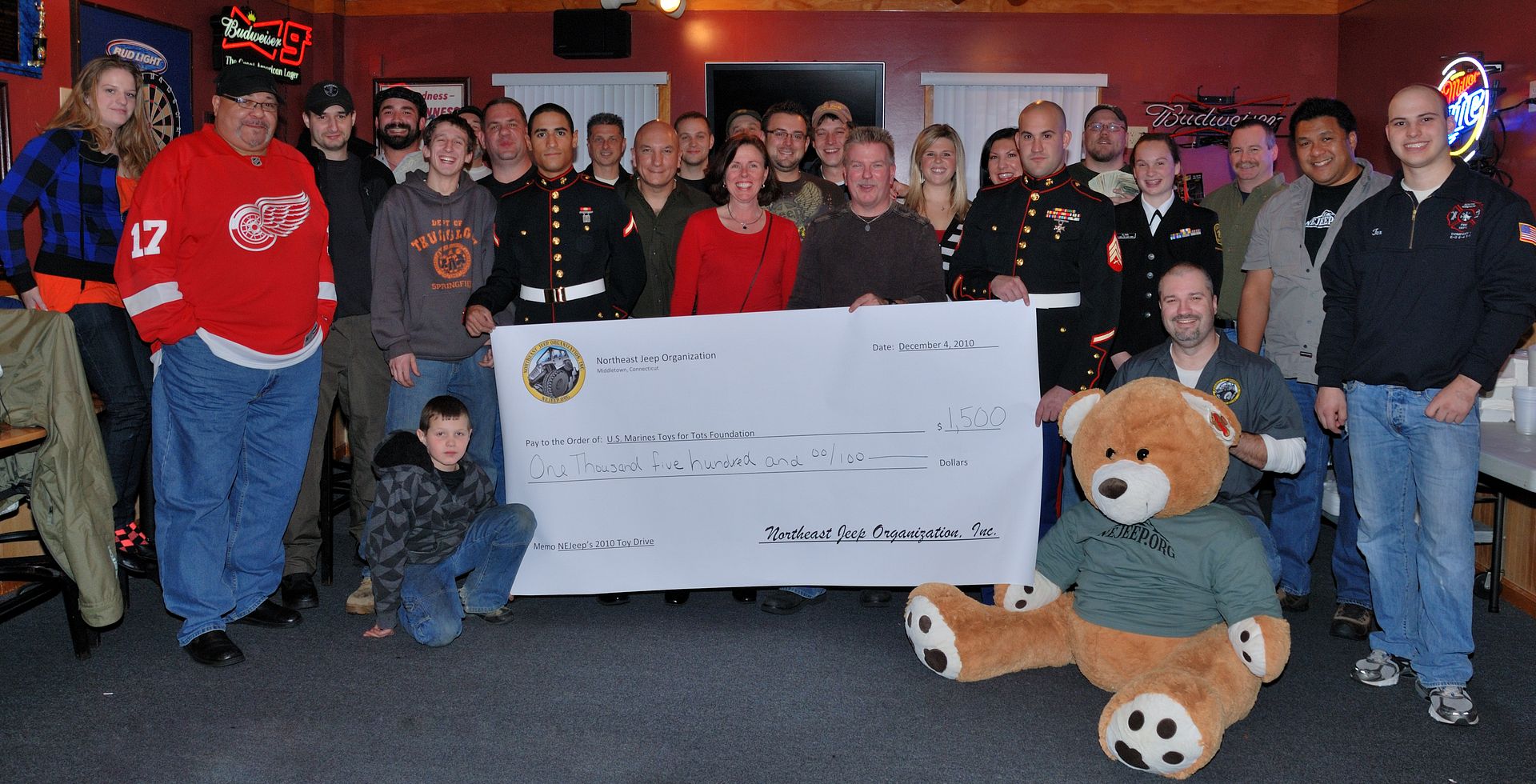 NEJEEP was able to donated $1,500.00 as well as many toys and NEJEEP "Frankie" Bears to the USMC Toys for Tots organization.We would like to especially thank the members of USMC for being present at the drive. And Slider's for letting us host the event at their place.
Hopefully we made Christmas morning a little bit brighter, for a lot of kids this year. Thanks again.